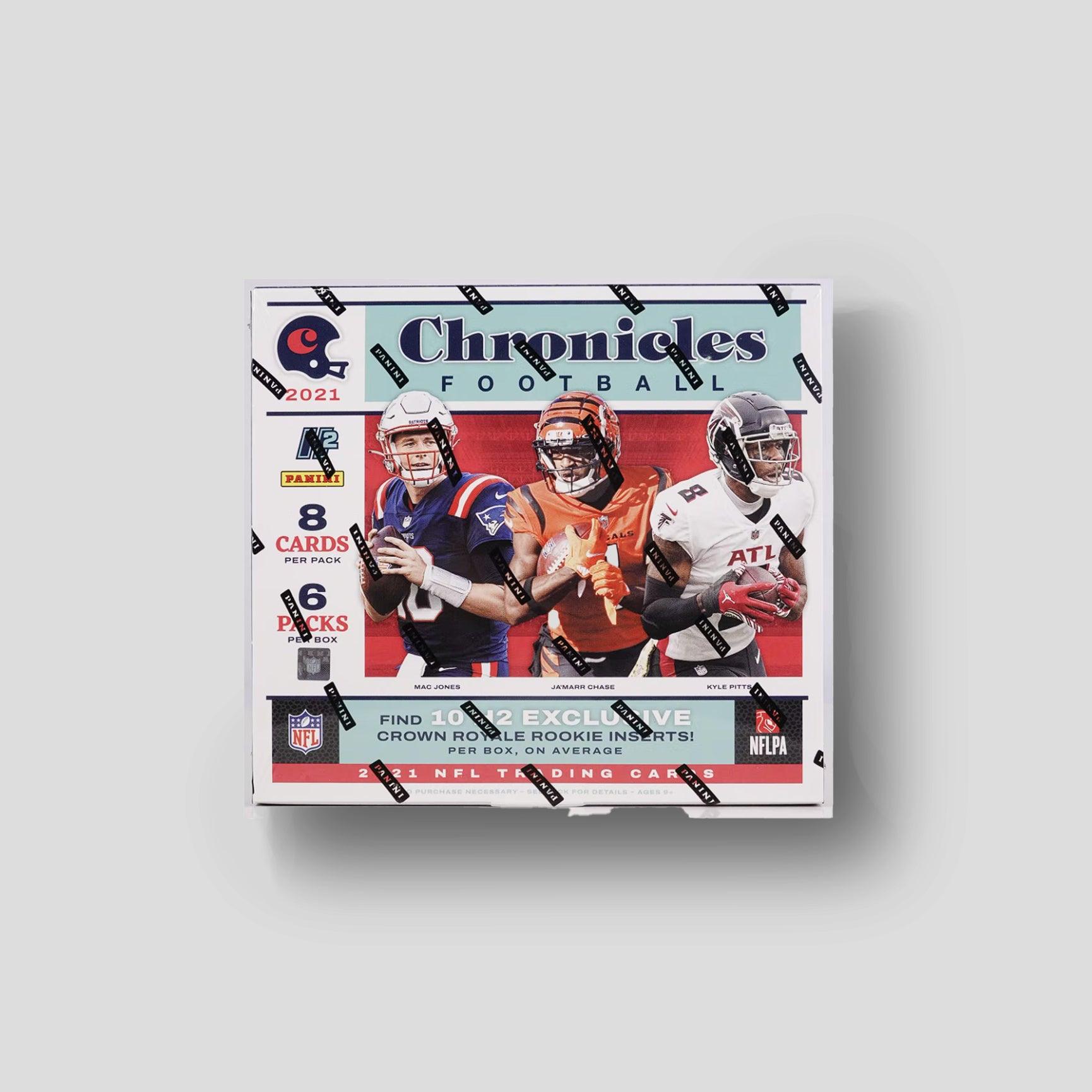 2021 Panini Chronicles Football H2 Hybrid Box
Returning to the Hobby H2 SKU in 2021, Chronicles will include:
1 Silver
4 Opti-Chrome
4 Acetate
10 exclusive Crown Royale Inserts
2 numbered Parallels per box

– Look for updated Rookie photography in their NFL jerseys printed on Opti-Chrome in Score and Legacy Update!

– Find the historically popular release of years past with- Dynagon Rookies, Prizm Black, Panini, Gridiron Kings, Crown Royale, Turn of the Century Autographs, Clear Vision Rookies, and Playoff Momentum Rookies!

– NEW in 2021! Look for Flux Rookies, Magnitude, Ascension Autographs, Totally Certified Signatures, and Invincible Autographs!


BOX BREAK
– 1 Silver Parallel
– 4 Opti-Chrome
– 4 Acetate
– 10 Exclusive Crown Royale Inserts
– 2 #'d Parallels



Configuration: 6 packs per box. 8 cards per pack.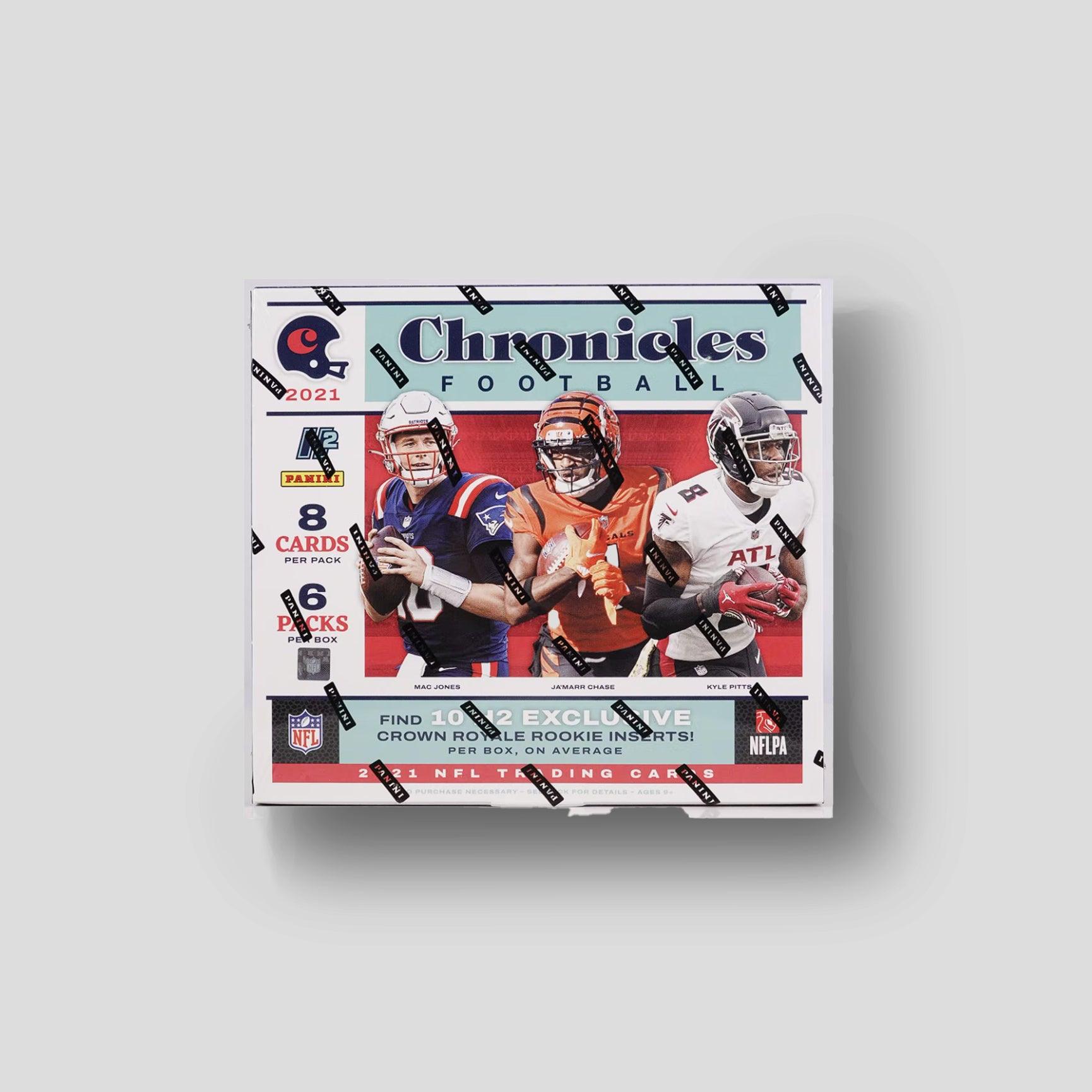 #QSCARDS
Share your pulls
Pull a big hit? Your favourite player? Or just a really cool card? Share your pulls on instagram #QSCARDS
SEALED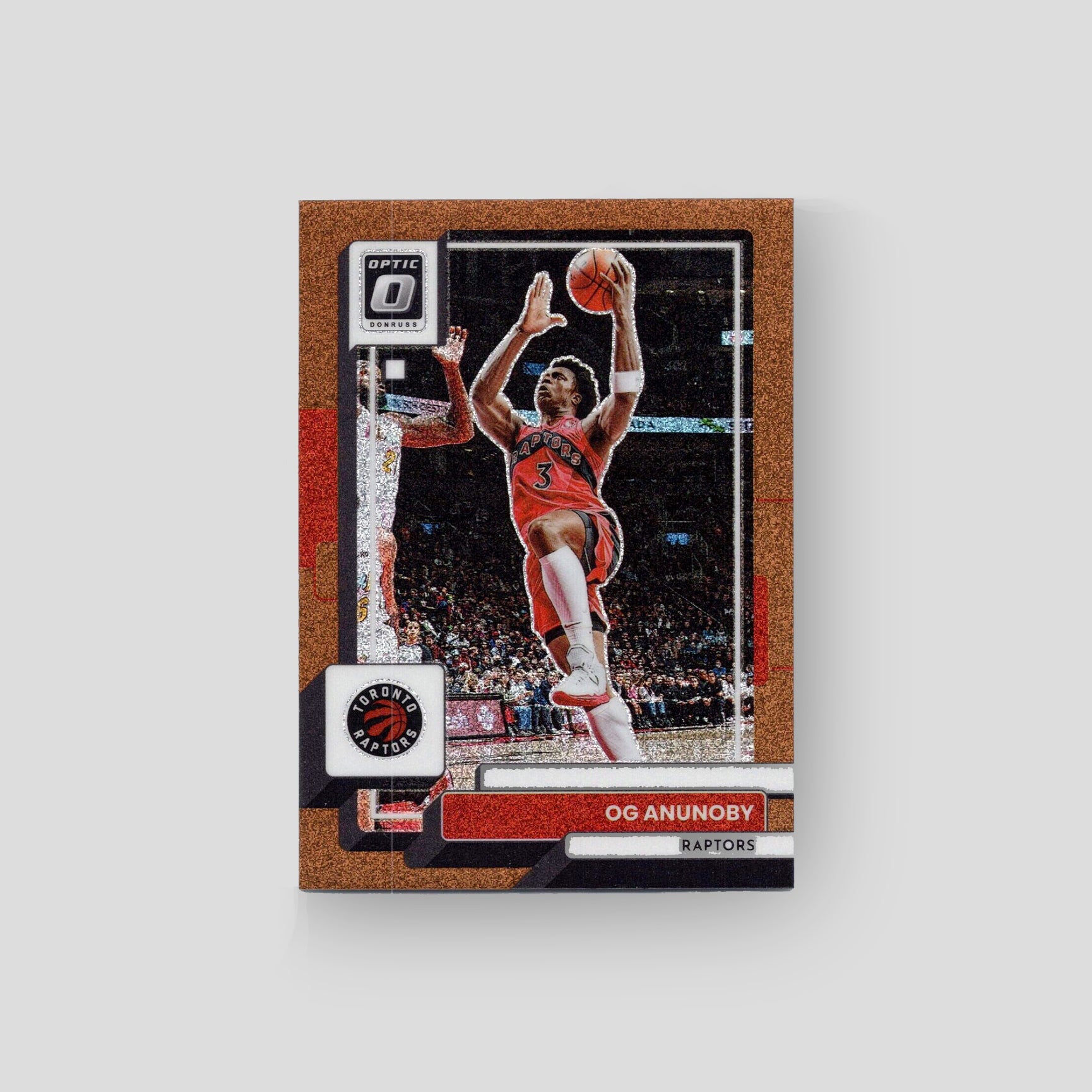 HIT