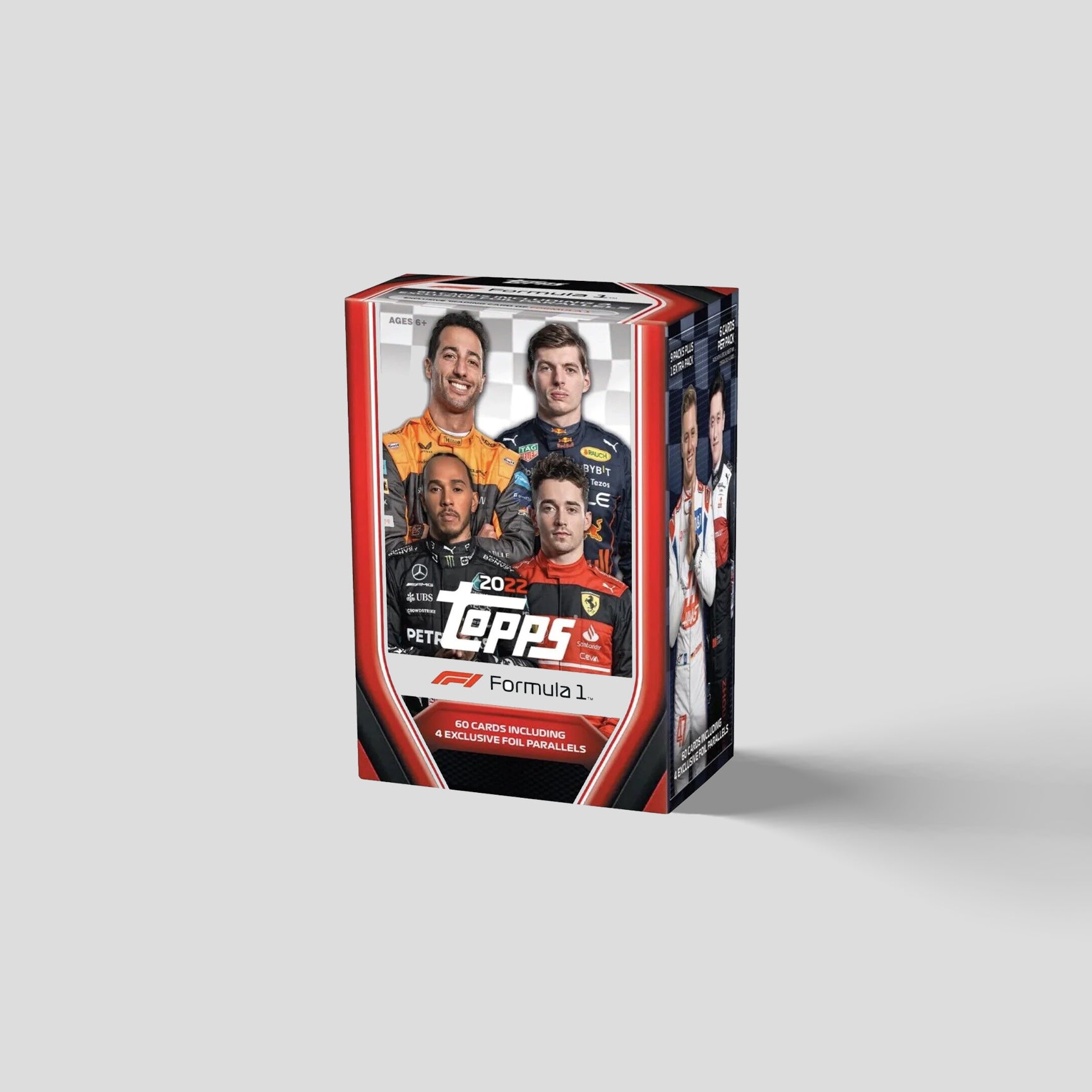 2022/23 Topps Formula 1 Flagship Blaster Box
Collect the 200-card Base Set as well as all-new Clean Air Blue Skies, Flash of Brilliance, Art Du Grand Prix and many more exciting insert sets!

Look out for F1 Relics featuring race-worn suit relics from top F1 Drivers!
Live life in the fast lane with the official 2022 Topps Formula 1 trading card collection. Seek out the fierce rivals Lewis Hamilton and Max Verstappen, as well as a look into the excitement that the 2022 Formula 1 season brought!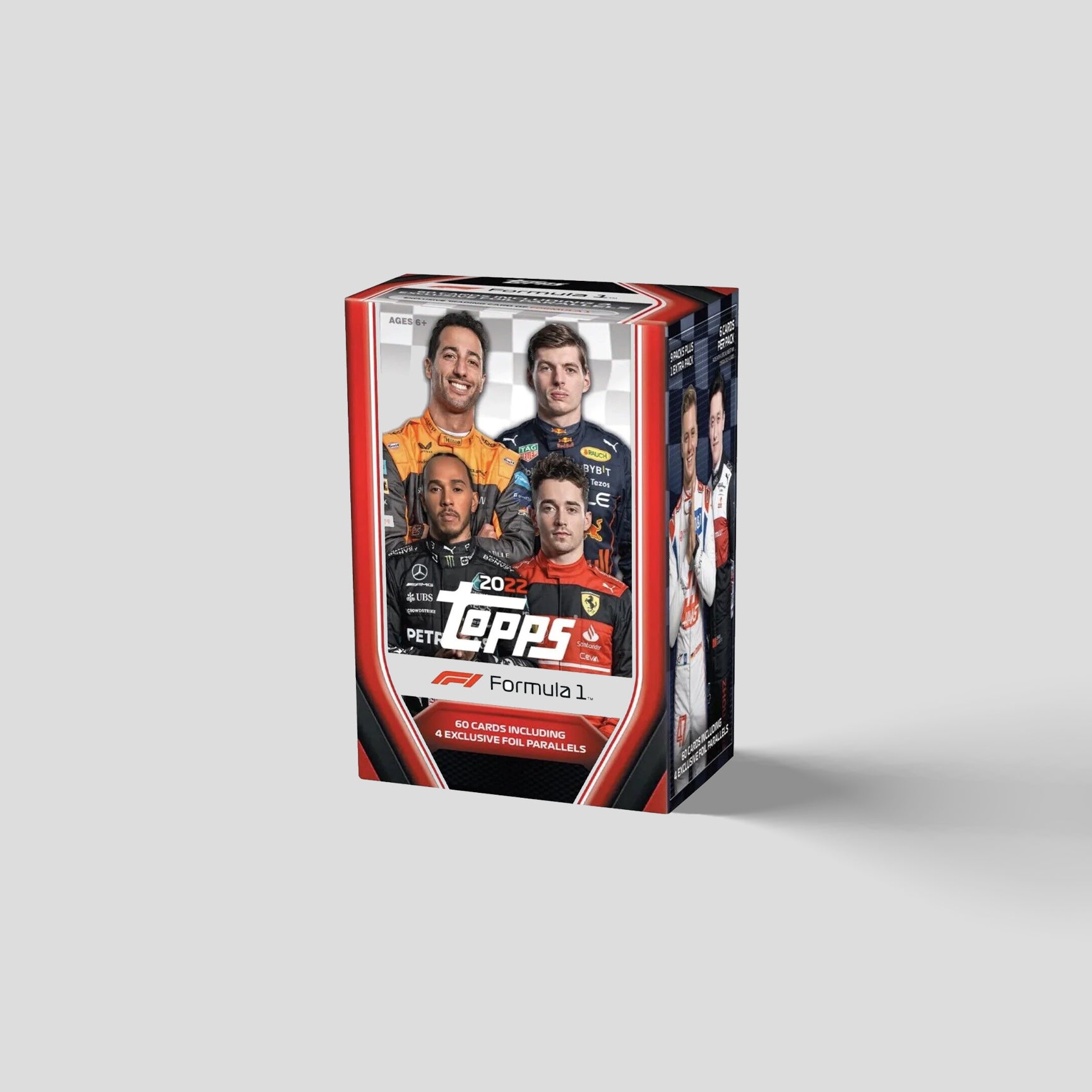 #QSCARDS
Share your pulls
Pull a big hit? Your favourite player? Or just a really cool card? Share your pulls on instagram #QSCARDS
SEALED