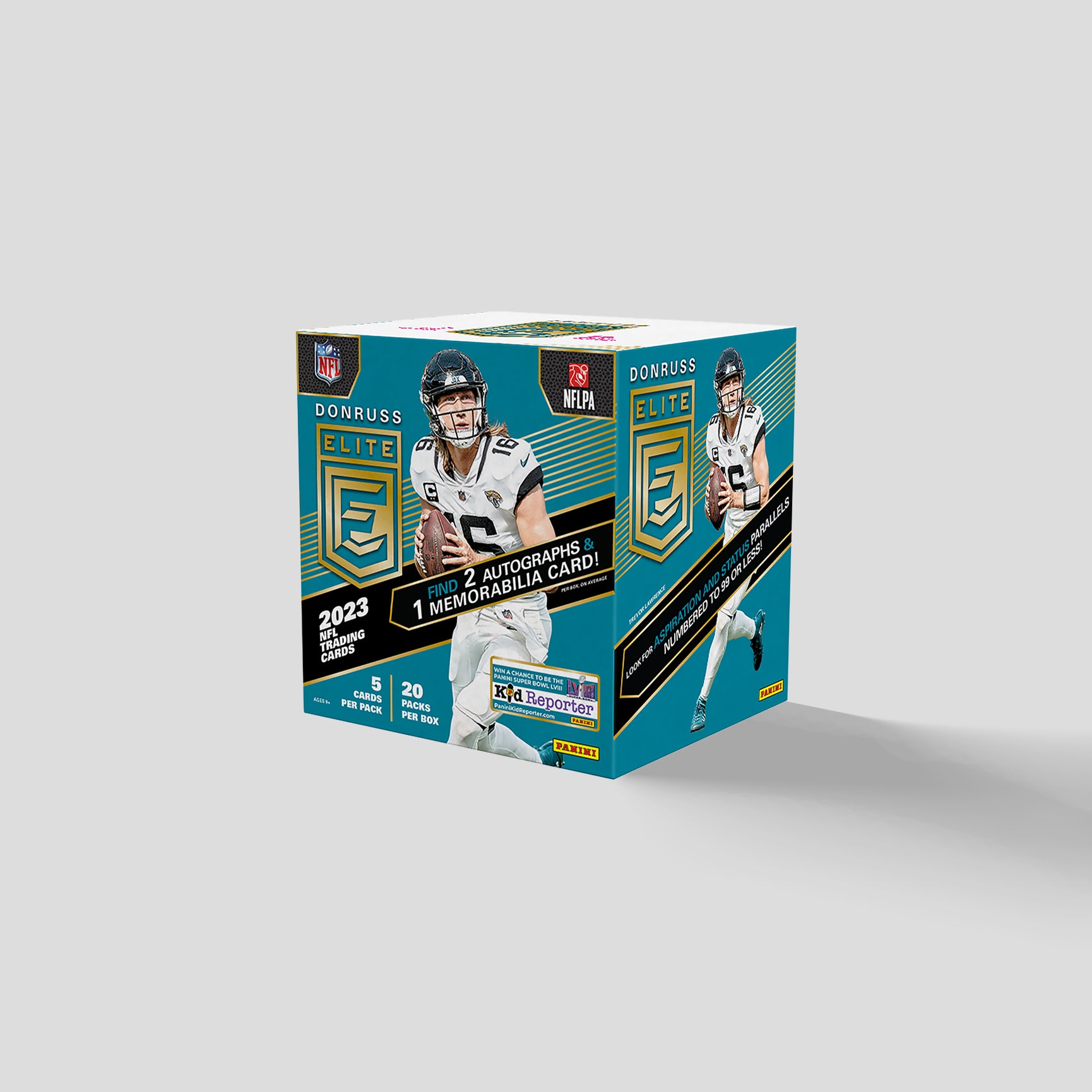 2023 Panini Football Donruss Elite Hobby Box
Hobby boxes average two autographs and one relic card.

2023 Donruss Elite Football is back to cover the NFL's top stars and rookies. The set also offers some of the earliest rookie cards with NFL uniforms.

5 cards per pack, 20 packs per box, 12 boxes per case
Showcasing a refreshed design, the base set highlights veterans and first-year players. These incoming rookie cards average three per box.

The 2023 Donruss Elite Football checklist is filled with inserts, as well, falling at a rate of 11 per box.

Celebrating the 20-year mark, 2003 Elite revisits the past design for rookies and veterans, adding limited die-cut parallels.

Hobby-only inserts consist of Elite Deck, High Life, Rookie on Deck and Rookie Elitist.

In addition, there are case-hit inserts that spell out the player's full name, letter by letter, including GoatBound (Joseph Clifford Montana, Jr.), LombardiBound (Peyton Williams Manning) and MVPBound (Patrick Lavon Mahomes II).

As usual, rookie talent is a focal point among the 2023 Donruss Elite Football autographs. Chase the on-card Pen Pals cards with different ink colors.

Paying tribute to key stars across eras, Team Lineage showcases three autographs from the same franchise

2023 Donruss Elite Football also works in memorabilia, with one relic card expected per Hobby box. Possibilities include Moxie, which has Prime versions that are numbered to 49 copies or less.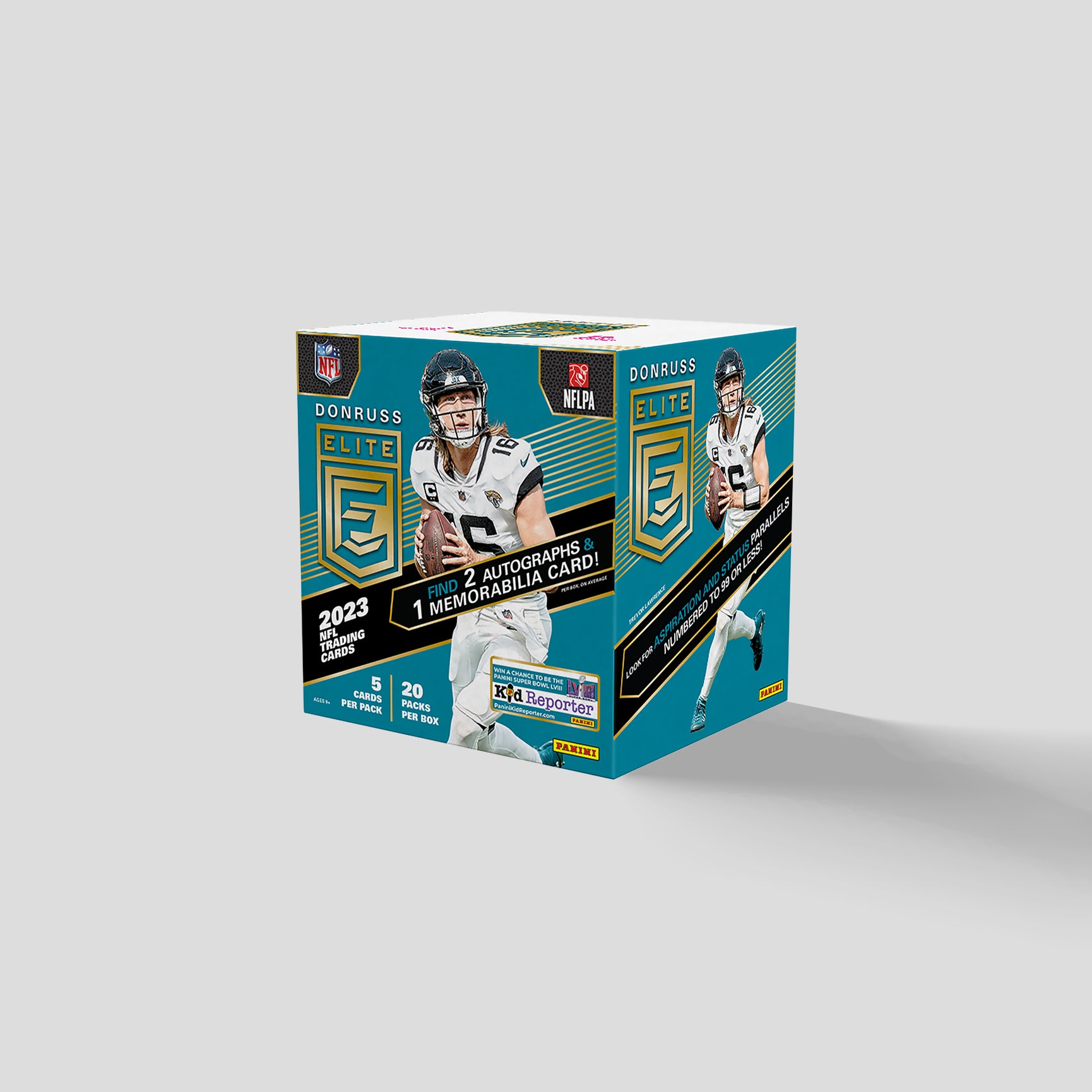 #QSCARDS
Share your pulls
Pull a big hit? Your favourite player? Or just a really cool card? Share your pulls on instagram #QSCARDS
SEALED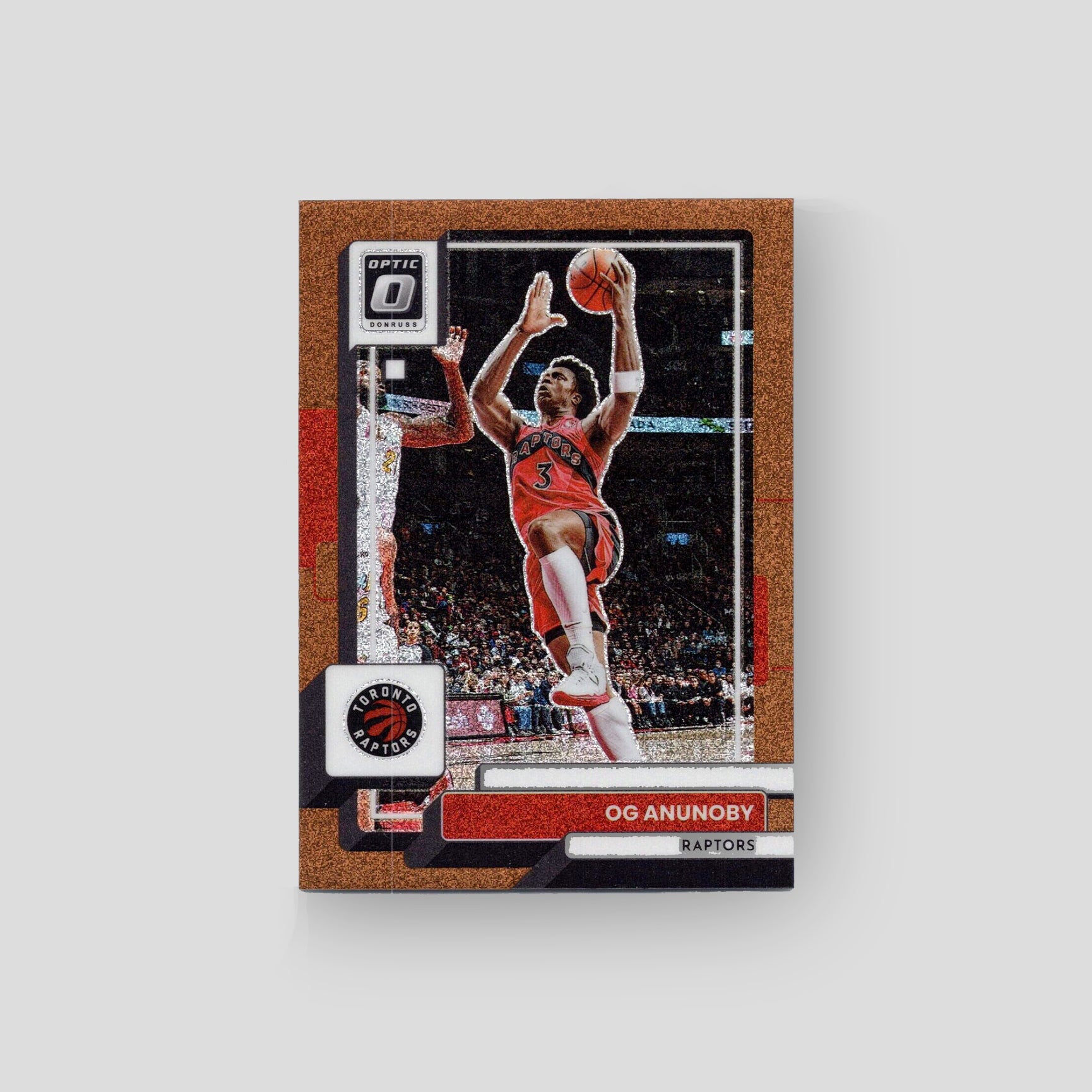 HIT