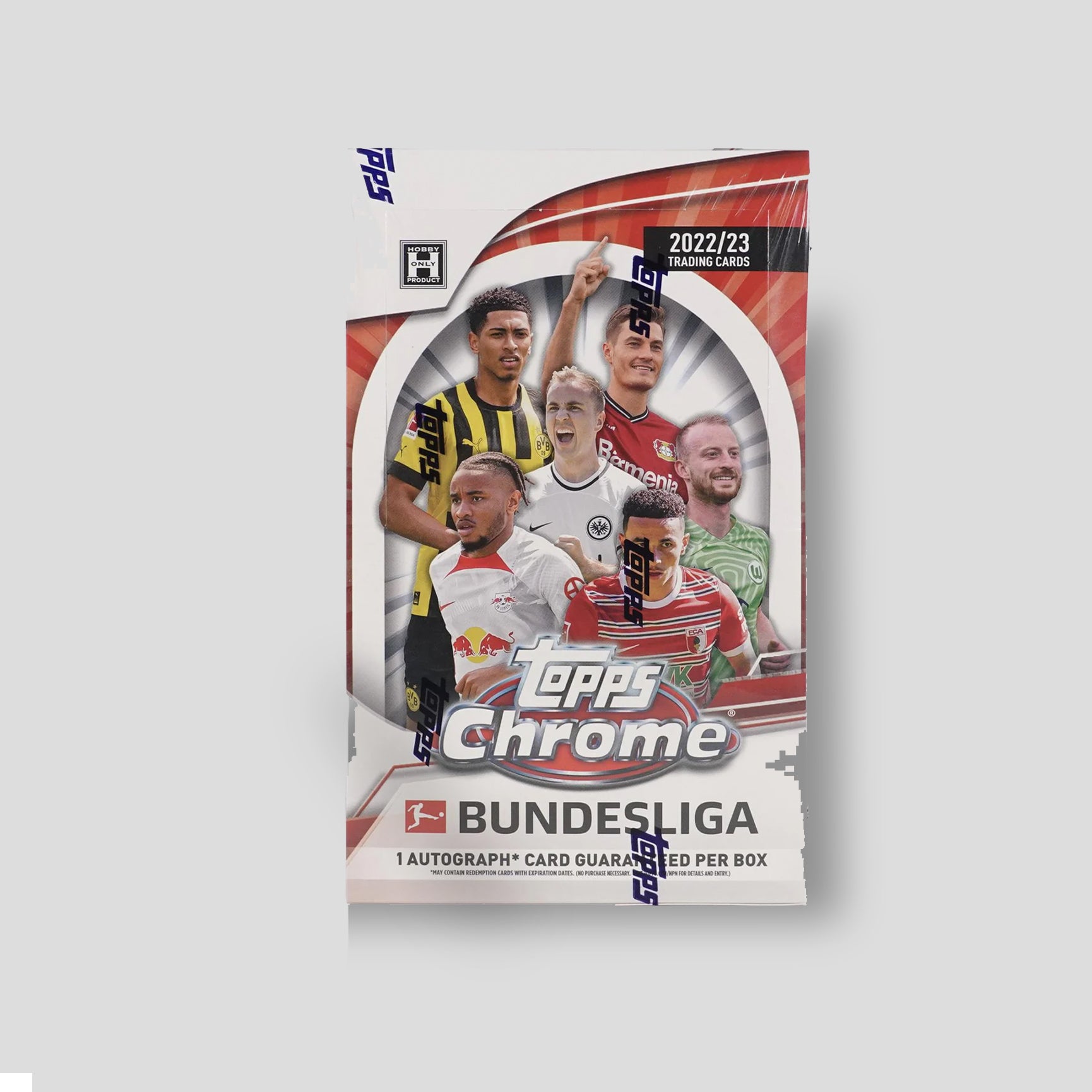 2022-2023 Topps Bundesliga Chrome Soccer Hobby Box
12 Boxes per Case, 20 Packs per Box, 4 Cards per Pack

1 auto per box
The time has finally come and the Topps Chrome - Bundesliga collection 2022/23 will hit the markets! Another unique line-up with the best players and the most desirable rookies from Germany's top league! New categories will bring you e.g., the BRIGHT FUTURE of the Bundesliga with players like Jamie Bynoe-Gittens or Bayern Munchen's youngest Bundesliga player ever, Paul Wanner. Topps Chrome - Bundesliga also includes all the well-known stars like Jude Bellingham, star signing Sadio Mane or Germany's wonderkid Jamal Musiala.

Also keep an eye out for the amazing double and triple autograph cards that bring you several Bundesliga stars autos on one card.

The collection includes 100 base cards, 95 base card autographs, 10 Dual and 5 Triple autograph cards, plus 50 highly desirable insert cards with the titles: Airborne, Flash of Genius, Bright Future and the popular Top XI!

PRODUCT BREAKDOWN:

BASE SET: Featuring 100 of the top players from the 2022-23 Bundesliga season.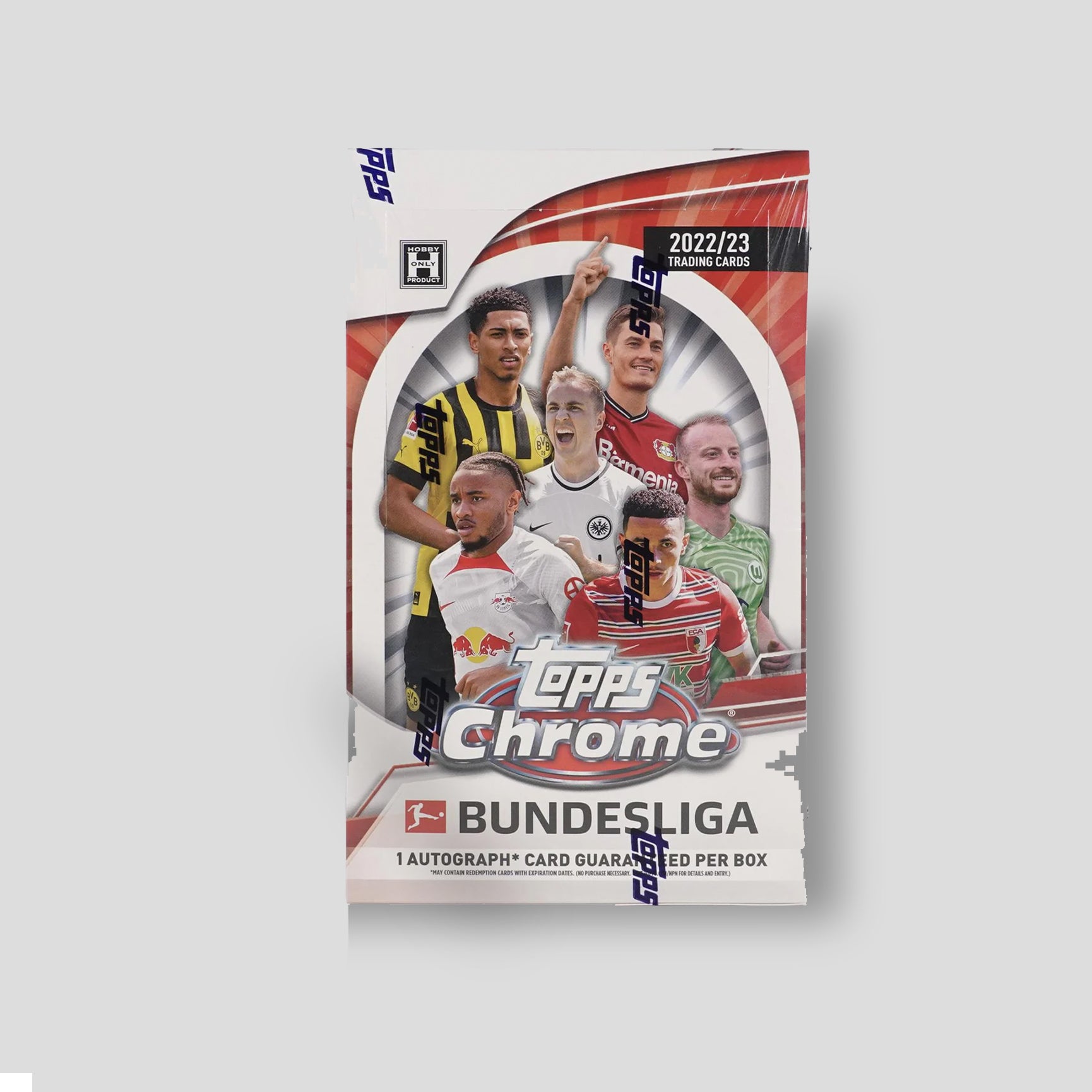 #QSCARDS
Share your pulls
Pull a big hit? Your favourite player? Or just a really cool card? Share your pulls on instagram #QSCARDS
SEALED