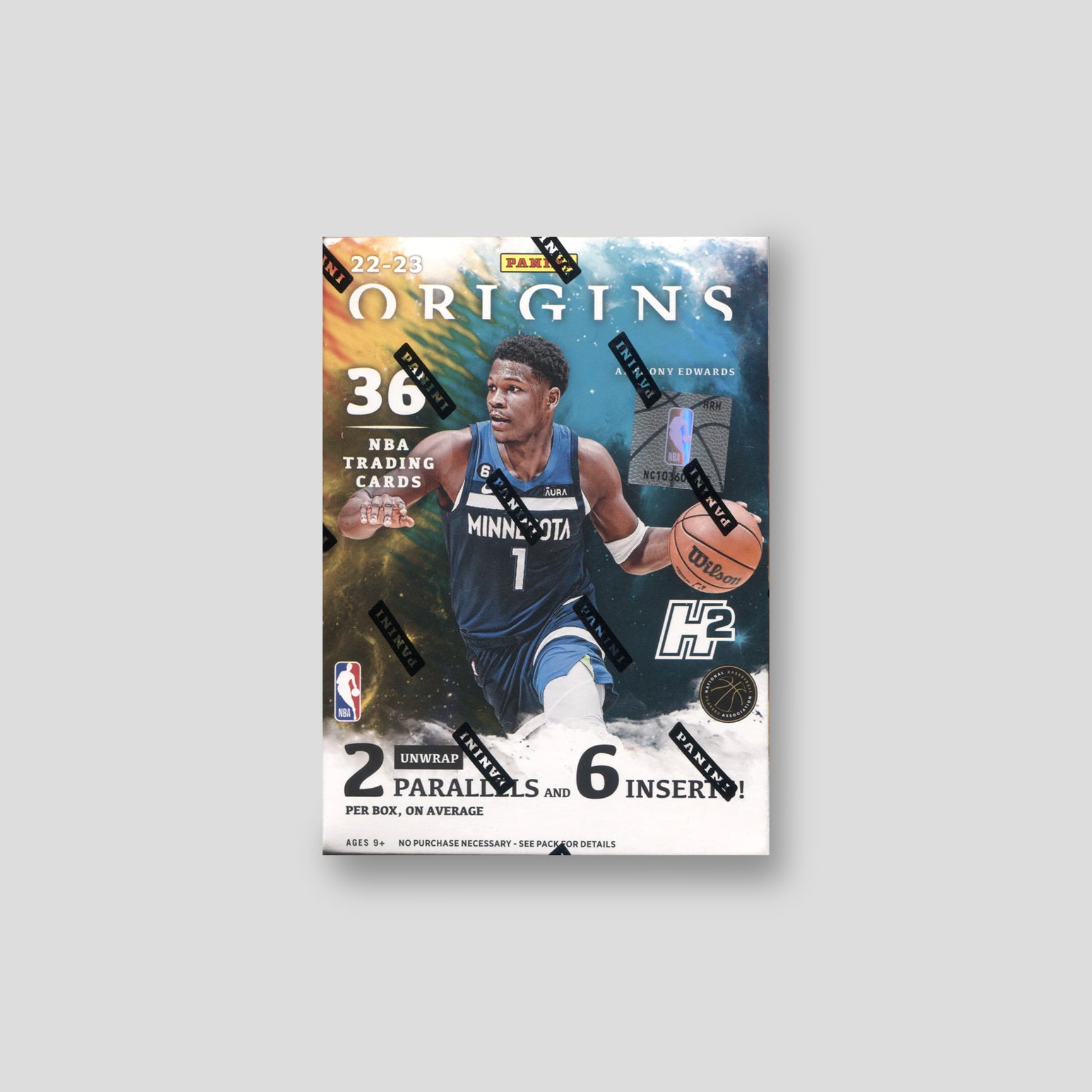 2022-23 Panini Origins Basketball H2 Hybrid Box
Every Box contains Two Parallels, Six Inserts/Inserts Parallels & Twenty-Eight Base Cards!
Origins is back for the 2022-23 NBA Season! Look for a stunning display of Autograph, Memorabilia and Insert/Parallel Content!
Look for a brand-new lineup of H2 Exclusive inserts this year in Origins, including Catapults, Euphoria, Nucleus, Taking the Leap and SSP's Big Bang and Snake Eyes!
Search for autographs of hot rookies from the 2022-23 NBA Draft and blend of vets.
current and retired players in the popular Rookie Autographs set and the new Elevation Signatures and Universal Autographs sets! Find H2 exclusive Turquoise (#'d /25) parallels for Catapults, Euphoria, Nucleus and Euphoria!

Seek out the H2-exclusive Base parallels this year, including Maroon (#'d /115), Pink (#'d /60), Basketball and Knight!

PRODUCT BREAKDOWN:

BASE: Seek out the H2-exclusive Base parallels this year, including Maroon (#'d /115), Pink (#'d /60), Basketball and Knight!

BIG BANG / SNAKE EYES / TAKING THE LEAP: Look for a brand-new lineup of H2 Exclusive inserts this year in Origins, including Catapults, Euphoria, Nucleus, Taking the Leap and SSP's Big Bang and Snake Eyes! Look for a wide variety of names throughout these sets, including Rookies, Vets and Legends!

ROOKIE AUTOGRAPHS / ELEVATION SIGNATURES / UNIVERSAL AUTOGRAPHS: Look for a stunning display of Autograph content this year in Origins. Find parallels numbered to as low as 1 of the top players and rookies for this year!

6 Packs per Box, 6 Cards per Pack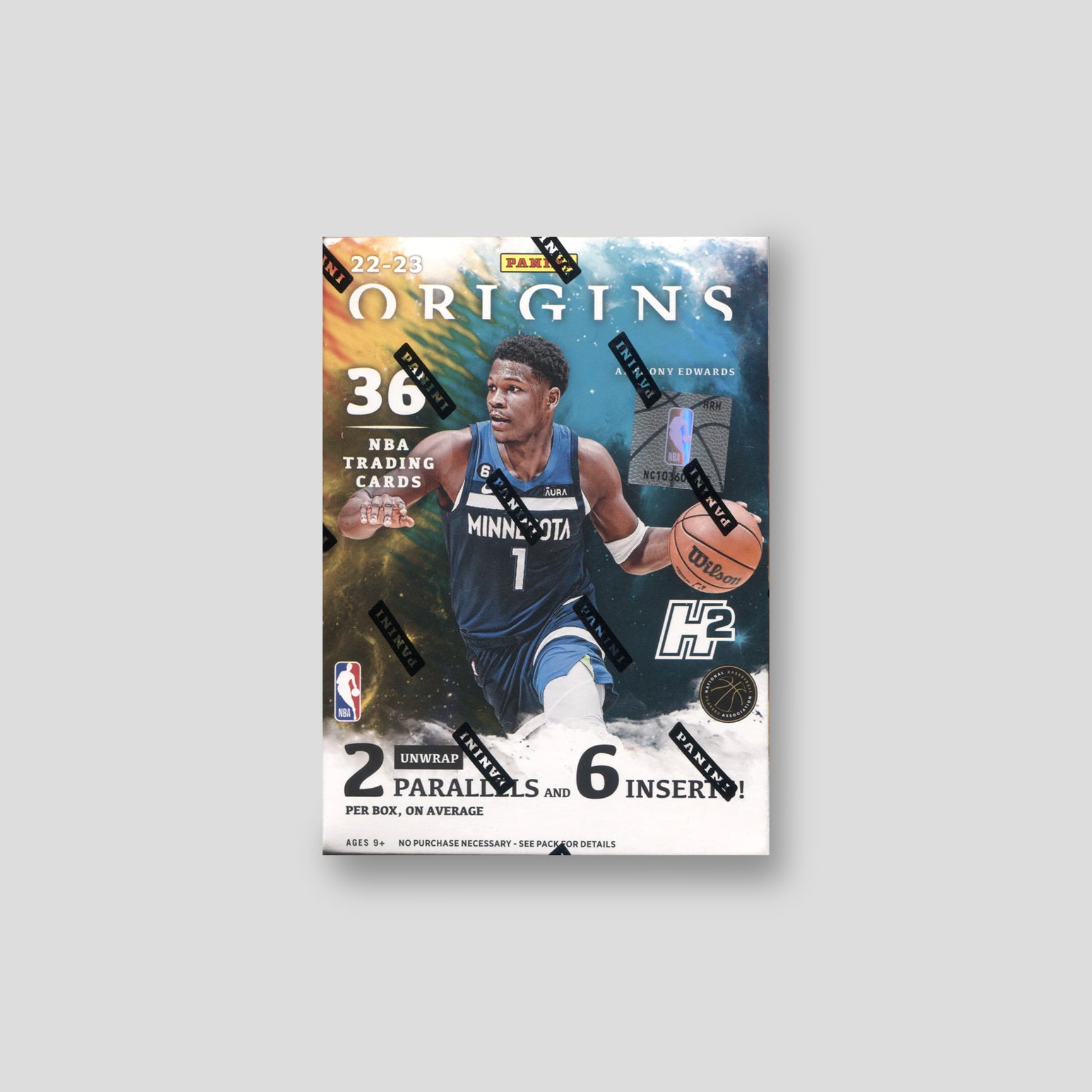 #QSCARDS
Share your pulls
Pull a big hit? Your favourite player? Or just a really cool card? Share your pulls on instagram #QSCARDS
SEALED