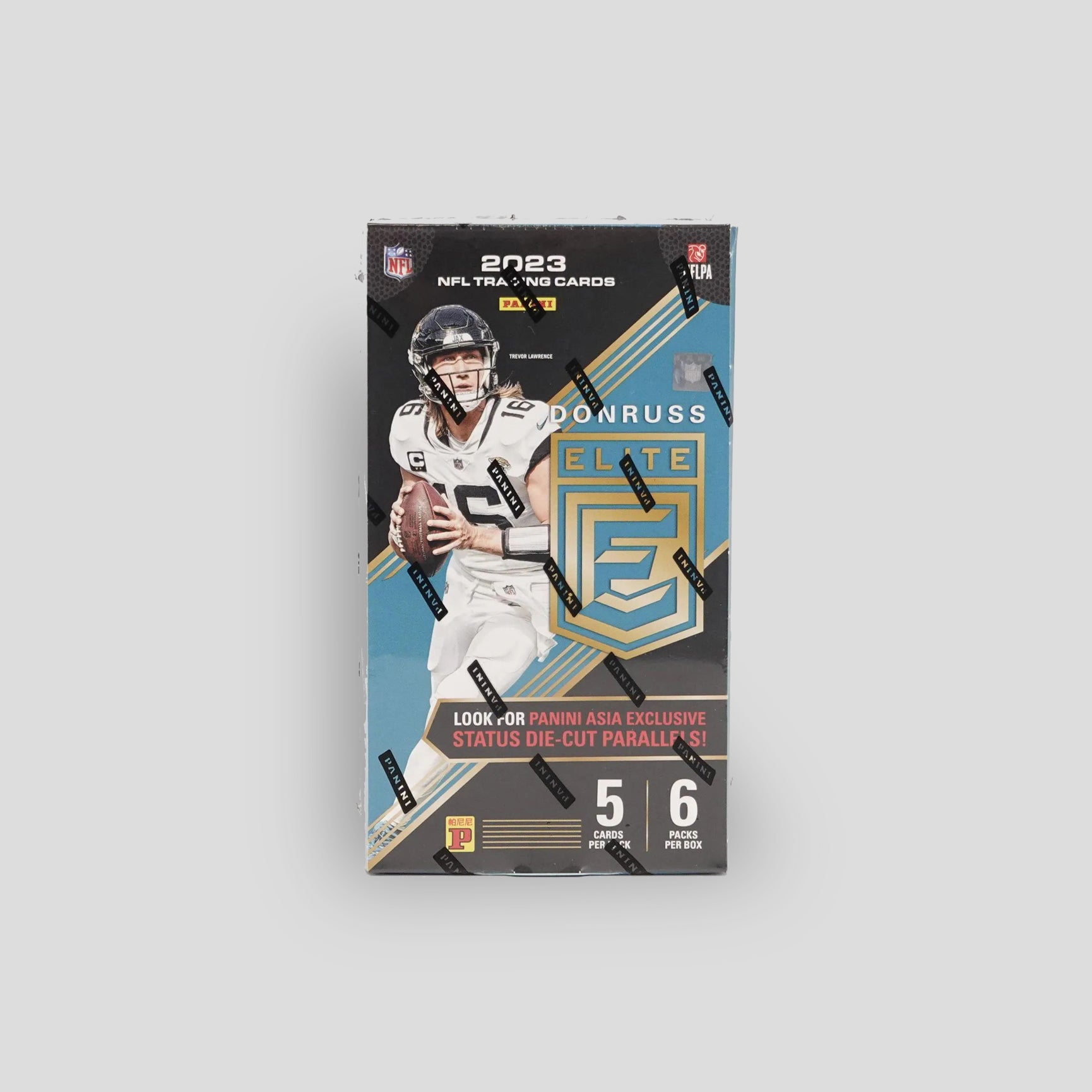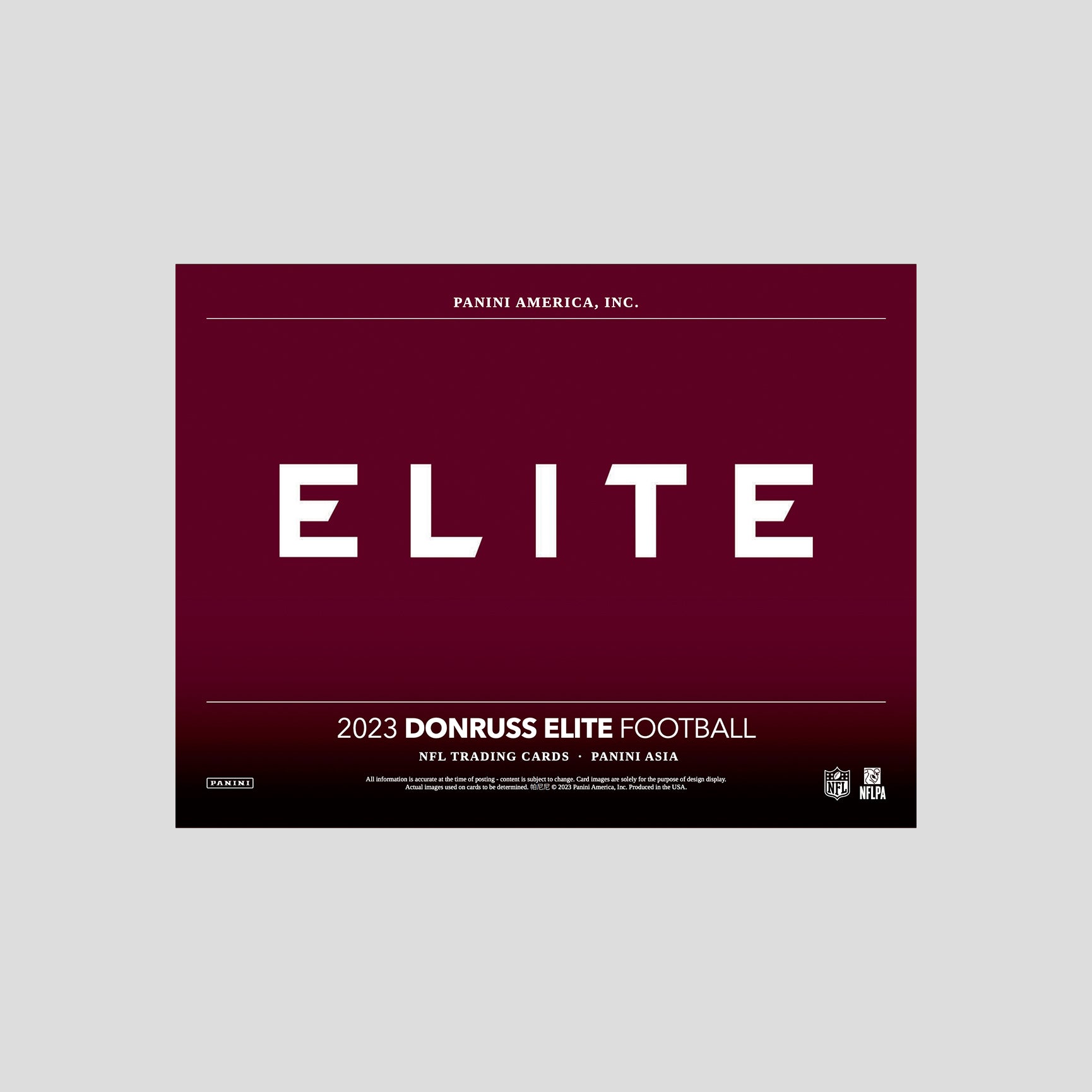 2023 Panini Elite Donruss Asia Football Tmall
Find Panini Asia exclusive paralels of the Base and Rookies in Status DieCut #'d/5 and 7, respectively!
Find case hit inserts in 2003 Elite and 2003 Elite Rookies, as well as the Panini Asia Exclusive Status Die-Cut Green, #'d/7 or less!
Chase some of the first rookie cards of the 2023 class featured in their NFL uniforms!
• 2023 Donruss Elite highlights something for all collectors. Find a newly
designed base and rookie set, along with flashy inserts and autographs!
• Chase some of the first rookie cards of the 2023 class featured in their NFL
uniforms!
• Hunt for new case hits in MVPBound featuring Patrick Lavon Mahomes
II and LombardiBound featuring Peyton Williams Manning, as well as the
return of GOATBound, this year featuring the original goat, Joseph Clifford
Montana, Jr.!
• Find Panini Asia exclusive paralels of the Base and Rookies in Status DieCut #'d/5 and 7, respectively!
• Find case hit inserts in 2003 Elite and 2003 Elite Rookies, as well as the
Panini Asia Exclusive Status Die-Cut Green, #'d/7 or less!

· 5 CARDS PER PACK
· 6 PACKS PER BOX
· 20 BOXES PER CASE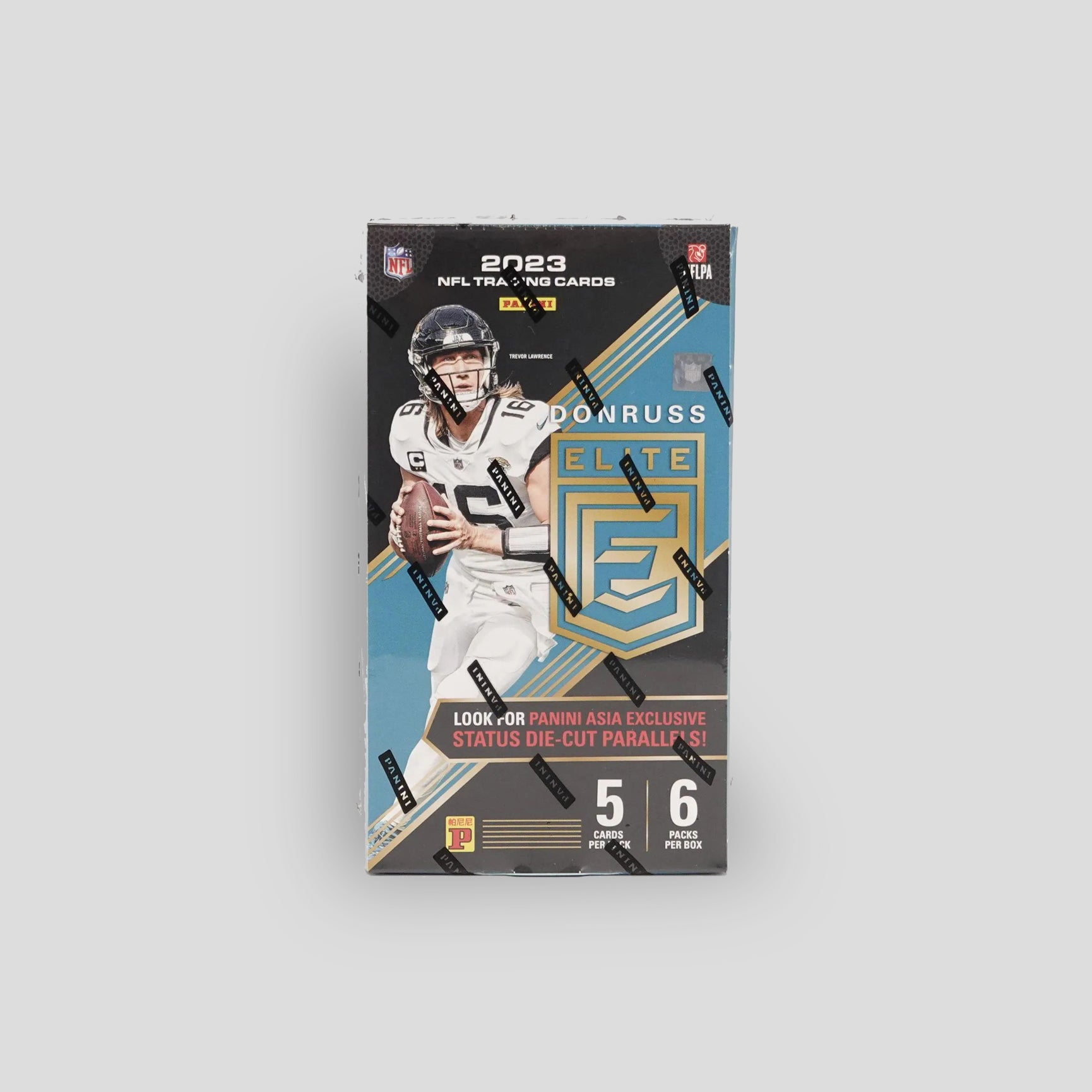 #QSCARDS
Share your pulls
Pull a big hit? Your favourite player? Or just a really cool card? Share your pulls on instagram #QSCARDS
SEALED